Well, I'm home safe and sound. I know I have not posted in a while, but there is a damn good reason. The Summer in San Diego was the best of my life. I made some of the greatest friends in the world.
For three months I felt "At home". I felt so depressed when I got back, I thought it would never go away. After being home 3 weeks now, its finally starting to wear off. San Diego feels like one big dream right now. While I'm not and never was a beach person, I miss the beach, I miss the having countless things to do, I miss the parties and I miss knowing that it will again tomorrow without fail.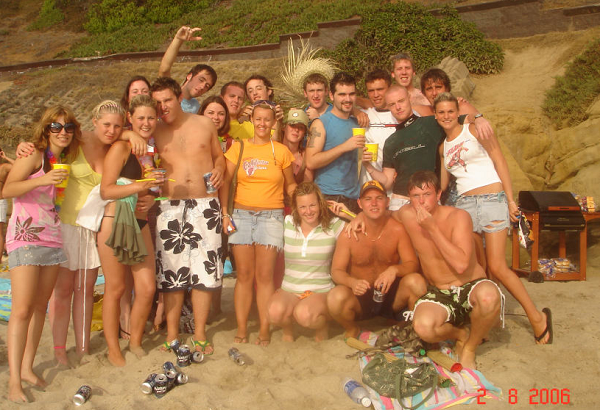 Oh well, whatever right? At least I'm back with Sarah.